What they are saying about our productions…
 4**** / The Scotsman (Kelly Apter)
"Khayyam has a strong command of Kathak…. takes us deep into Yerma's soul" http://www.wow247.co.uk/2015/08/20/dance-review-yerma/ 
 
4**** / The Herald (Keith Bruce)
"highest production values are in evidence throughout"
http://www.heraldscotland.com/arts_ents/13617476.Fringe_Dance_review__Yerma__New_Town_Theatre/ 
 
4**** / The List (Donald Hutera)
"Powerful, poignant kathak dance…sharply stylized.. dramatically alert, thematically rich and ultimately moving "
https://edinburghfestival.list.co.uk/article/73288-yerma/
 
 
4**** / FestMag (Lucy Ribchester)
"This isn't dance narrative as we know it but something that burrows much deeper into the emotional roots of Lorca's play, finding a poetry of its own" https://www.festmag.co.uk/features/102961-yerma 
 
4**** / Broadway Baby
"The choreography is exquisite…  breathtaking"
http://www.broadwaybaby.com/shows/yerma/707487 
 
4**** / Edfest Mag
"emotive, well-choreographed. The highlight is Yerma's expressive eyes. For a dancer to be able to tell the entirety of the narrative just through her eyes, it's astonishing" http://www.edfestmag.com/yerma/
 
TOTAL THEATRE (Dorothy Max Prior )
 "an intense and accomplished demonstration of the power of movement-based theatre to tell stories" http://totaltheatre.org.uk/amina-khayyam-dance-co-yerma/
 
"One of the top ten productions of 2014 in Mumbai' - Hindustan Times

 "a moving... and haunting piece with high-intensity performances and beautiful live musical accompaniment" - Brighton Argus

"skill.. technique.. beauty , of which it has plenty" - Sanjoy Roy, Pulse

Yerma is a bold and adventurous piece of dance that is successful in interpreting the narrative and portraying the emotional turmoil at the heart of Lorca's play. The music is central to this and is brilliantly conceived and performed. Amina Khayyam gives a visceral, committed central performance and takes the audience with her on Yerma's journey."   Louisa Davies Programmmer/mac birmingham
 
"Amina Khayyam Dance's interpretation of Fredrico Garcia Lorca's play Yerma offers a haunting account of a woman in an arranged marriage who attracts suspicion from her husband and the community due to her inability to have children.  Although written in 1934, women find themselves in similar situations today among some sub-cultural communities in Britain, prompting Khayyam to create a contemporary version of the tragedy.   Drawing on the dramatic potential of kathak, specific characters are fleshed out whose response to Yerma changes over time as friends and relatives eventually shun her.  Visually evocative, Khayyam as Yerma and three other female dancers in long dark dresses appear with striking white makeup, challenging the conventions of the classical abhinaya, or use of the face to convey emotion.  Complex rhythmic footwork plays on the amazing ensemble of musicians who draw from classical Indian and western traditions and instrumentation with a tabla, two cellos and Indian vocalist Lucy Rahman.   Drama is conveyed through the body, as intricate call and response kathak phrases build up relationships of unity and opposition.  Meticulously rehearsed, the group of three dancers often function as a unit with a strong walking motif that poses numerable challenges to Yerma, breaking her spirit then serving as a source of defiance embodied by Khayyam.  Technically strong, the dancers are able to play with the classical form and infuse it with a contemporary resonance through the interplay of traditional vocabulary, stylised motifs and naturalistic action.   The dance is rich in emotional intensity, finely tuned and expressive movement detail, with an original score by Taran Jasani that combined to create evocative imagery that stays with the viewer long after the show."
Dr Stacey Prickett, Principal Lecturer, University of Roehampton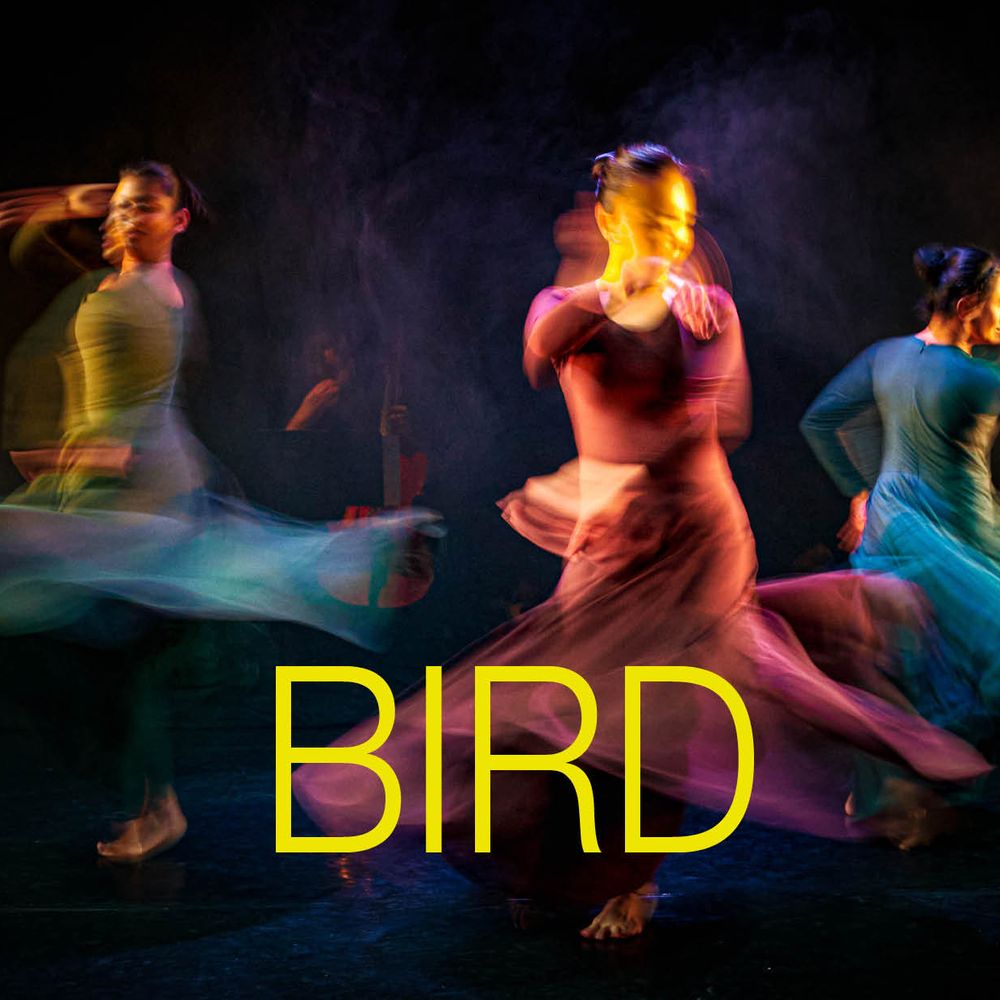 2023 LUSTRUM AWARD WINNER2023 LUSTRUM AWARD WINNER. | Edinburgh Fringe Festival – Summerhall
★★★★ David Pollock | The Scotsman
"Powerful & Captivating ….Khayyam has choreographed a piece built around a delicacy and femininity of movement, which occasionally bursts into suggestions of fear and violence"
★★★★ Jessica Leanne | Broadway Baby
"Very touching and a must see …..The style of dance is a beautiful mix of traditional Indian dance and lyrical or contemporary styles, all of which make us want to follow each movement with our heads like a serpent snake. It is hypnotic."
"Fear punctuates the fluid dancing in this tale of domestic violence." | The Guardian
★★★★ Mervyn Stutter's Pick of the Fringe
AUDIENCE REVIEWS | Edinburgh Fringe Festival 2023
"Wonderful moving show about surviving suffering and solidarity. If that sounds grim the show is actually uplifting. The music and dance integrate beautifully. One of the best things I've seen this week."
"Wowowow! Khayyam creates a visually and emotionally gripping show with layers of choreographic images. Three dancers swirl, strike and flutter to complex rhythms from three onstage musicians. The work adeptly combined Indian classical dance and contemporary dance elements, but a previous knowledge of dance isn't required to enjoy this visually entrancing piece. You won't want to miss this one!"
"Powerful piece by three dancers and three (initially invisible) live musicians about violence against women. Conveys the agony, the loss and grief of violence, with crescendos of dance and energy, starting in a dark, silent place and ending with the strength and support of women together. A performance that illustrates the complexity of violence, and that left me very moved."
WHAT OUR AUDIENCES HAVE BEEN SAYING
"a triumph… we were all spellbound"
 

"a wonderful show! I came away very moved by the whole performance" 
 

"Just watched Amina Khayyam in her beautiful and powerful piece...
 

"Extraordinary theatre piece. A gripping, honest story unveiling the deep, inner turmoil of acid-attack victims"
 

"Brilliant performance! Congratulations to all the company"
WHAT THE PRESS HAS BEEN SAYING
"Beautifully choreographed, flawlessly executed and left the audience breathless …Blending classical Indian dance with physical theatre was a masterstroke" PULSE MAGAZINE
"A powerful hard-hitting emotional production that had integrity, honesty and reality at its core" BBC
 Slut at Summerhall/Edfringe 2017 /Audience & Professional
"It was so good to see a dance piece that tackles serious issues and does it so beautifully combining traditional Kathak with contemporary dance moves. There were whole sections where I was close to tears... The piece can be read on many different levels" - Juliana Brustik/Facebook
"..the best show I've seen on how women are manipulated and disempowered. Go." - Sally Crozier/Twitter
"A wonderful, moving piece of work that is a thoughtful, multidimensional commentary on questions of feminism that are so often treated with the same narrative" - Jo Troll /Edfringe.com
"The ending had me smiling from ear to ear" - Catherine Bagot /Edfringe.com
"Despite the important historical connection that storytelling has to dance, basing a contemporary dance piece on a narrative can sound its death knell, as it so often straight-jackets the choreography unnecessarily. However, this couldn't be less so for Amina Khayyam Dance Company's recent work...,which is remarkable for its narrative clarity, while remaining boldly contemporary in style" Robert Dow /Wee Review
"...show is delivered with memorable pain and passion by a company who clearly care very deeply about the tale they tell" - Joyce McMillan /Scotsman 
Audience & Professional
"Hypnotic" "mesmerising"
"..thank you for another utterly stunning performance ..evoked so many emotions"
"A tour de force .. a revolutionary performance... "
"Stunning performance... What clarity of movement, what artistry from the musicians and Amina, Astonishing!"
"Very, very occasionally there is a performance where the boundaries of the form are transcended and where there are subtleties and stories and emotions portrayed in a way you have never seen before"
"With a strong abhinaya, Khayyam can reference emotive depths that span from sheer joy to deep sorrow, showing intense artistic negotiation between movement and intention. We cannot but yearn to encounter her again".
"an  extraordinary dancer who has important things to say."
 "..a milestone moment for kathak. It moved the form forward.." PULSE
"As a hymn to how we ought to change for our migrants this was elegiac". 
"Khayyam's performance was, one to gaze at with unremitting awe". 
"...the Cello, at its most contemplative". 
".. singing was, without any shadow of any doubt the most haunting I have heard for some time." 
Fringe Review (Highly Recommended)
"The thought of yet another work setting out people's experiences during Covid is not exactly appealing. But Amina Khayyam's Kantha Katha-K turns out to be a little bit different"... outstanding... beautiful ... moving" David Mead | Dancing Times
" A breathtaking performance" Desi Blitz